I LOVE photographing newborns, it's such an honor to be a part of a baby's first photographs and to capture this once in a lifetime milestone for your family. But newborn photography can be incredibly challenging without the right mindset and prep work.
Like everything involving a newborn, there's a bit of prep and planning that needs to go into these sessions to make them more successful. I've compiled 5 tips below to help us get the very best out of your upcoming newborn session.
SLEEPY?
Most of the images I'll be photographing work best if the baby is in a deep sleep. To encourage this, we recommend that you do whatever it takes to make sure baby is nice and sleepy right before your session. Try bath time, stimulation, and changing clothes. I understand keeping your little one awake on top of your own sleep deprivation might feel like torture, but trust me it will be worth it in the end!

HUNGRY?
A well fed baby is a happy baby! We will try to schedule the session at the baby's normal feeding time, so we can start the session with a feeding and burp to ensure a happy, sleepy ("milk drunk") baby. I'm also more than happy to take as many breaks as needed to help him/her re-fuel. It's tough work being a baby model!

GET READY FOR THE HEAT!
During a normal newborn session we keep the studio a little warmer than normal (Like a toasty 80 degrees or so.) Newborns are used to being all bundled up, warm and cozy, so if your vision includes those adorable naked baby shots, then we have to keep the environment warm. I recommend dressing yourself in layers, so you can remove clothes after your family formals and be comfortable throughout the session.

PATIENCE IS KEY!
Newborn sessions can last anywhere from 1-3 hours. It all depends on baby's mood and willingness to sleep. Unfortunately…this isn't something we can predict! We ask that everyone remain calm, should he/she not want to sleep, since your baby will pick up on any frustration in the room. And if sleep doesn't happen, that's okay! Wide-eyed newborn photos are beautiful too.

RELAX!
Your baby is in safe hands, I promise! Feel free to rest and leave the room for a bit if you'd like. We've had parents who've used this time to take a nap, catch up on thank you cards…and even run out for a quick lunch. Also, keep in mind the session is on a newborn's schedule and we follow their lead. Getting them to sleep before posing takes time and they may need to be fed or cuddled a few times first. Some parents see their baby being fussy or having a difficult time getting settled and panic. In fact, we'd say that a good 50% of sessions will involve feeding, diaper changes, and cuddling to get baby comfortable. If that doesn't work, we'll take a break or we'll work with what baby is giving us. Sometimes that best photos happen when baby isn't doesn't what we want.
Just remember: Babies can sense stress and anxiety (especially from their mommy's!) It's super important that EVERYONE remain calm and relaxed during this session.
Want more info about our Chattanooga newborn photography? Fill out this contact form and I would be happy to send you more info about our newborn sessions and First Year package.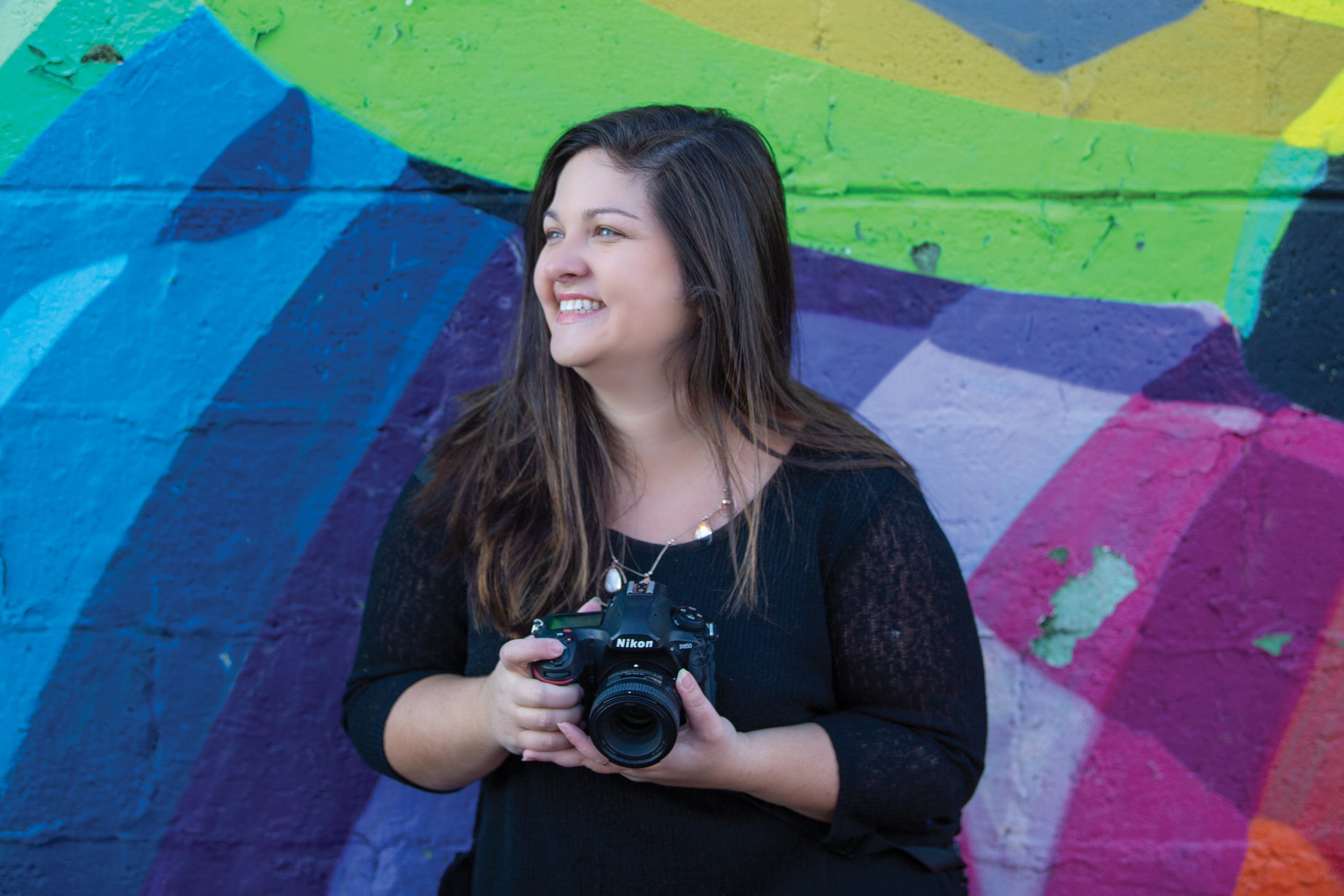 Well Hello, I'm Brittany. I'm the camera, heart, and soul behind Life with a View Studio. My passion is to tell your story through photography by capturing those beautifully real. At home, I'm a wife to the love of my life, Dustin, and mother to our outgoing (wild) daughter, Renlee.